Ravage! wrote:
Quadcore wrote: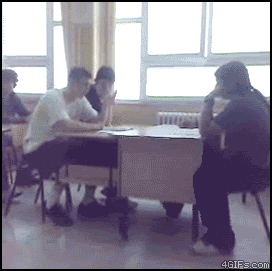 At the high school I went to he would have been beaten down by his own friends the moment he took his shirt off. Regardless of what happened before hand. The moment the shirt comes off, you're viewed as a douchebag and lose the right to be near other people.
Not to mention he bitch slaps the guy rather then actually decking him. I mean, seriously, a closed fist is to hard to do?

_________________


Argue not with Dragons, for thou art crunchy and go well with ketchup.